It's been a while, but with the website redesign we figured it was time to get into the swing of things with the Inside Out column following various builds and projects happening at DCB.
First of all, we're wrapping up a new M35 Widebody that is set for delivery during next week's Desert Storm Poker Run in Lake Havasu City, Ariz.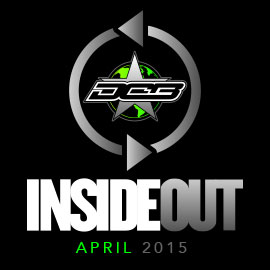 The new 35-footer powered by twin Mercury Racing 1100 engines features a bold, eye-catching gelcoat graphics package and a unique dash layout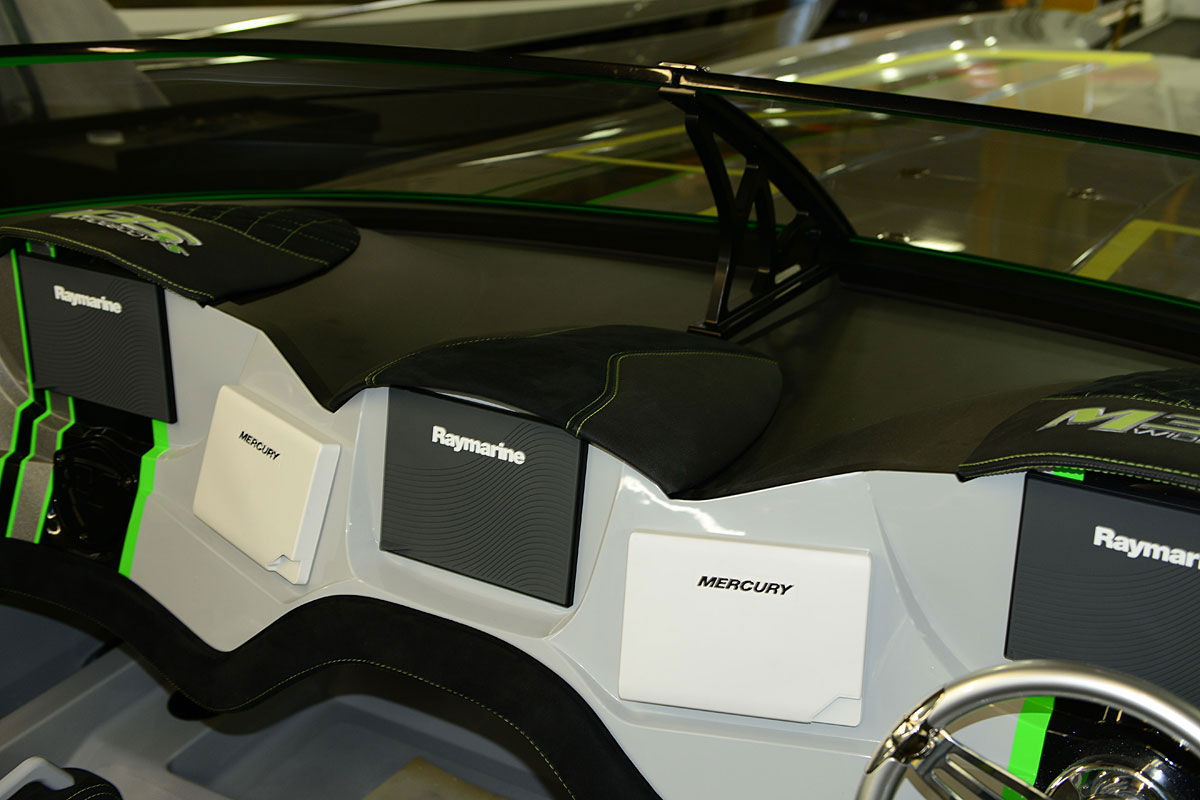 as owner Will Miller opted for three Raymarine gS95 multifunction displays separated by a pair of Mercury VesselView 7 screens on each side of the center Raymarine display.
In a pretty cool tribute, the color-matched interior in the six-seat cockpit pays homage to DCB's 25th anniversary with a logo in the headrests.
We also have another M35 Widebody back at the shop for rigging after receiving a one-of-a-kind paint job from Visual Imagination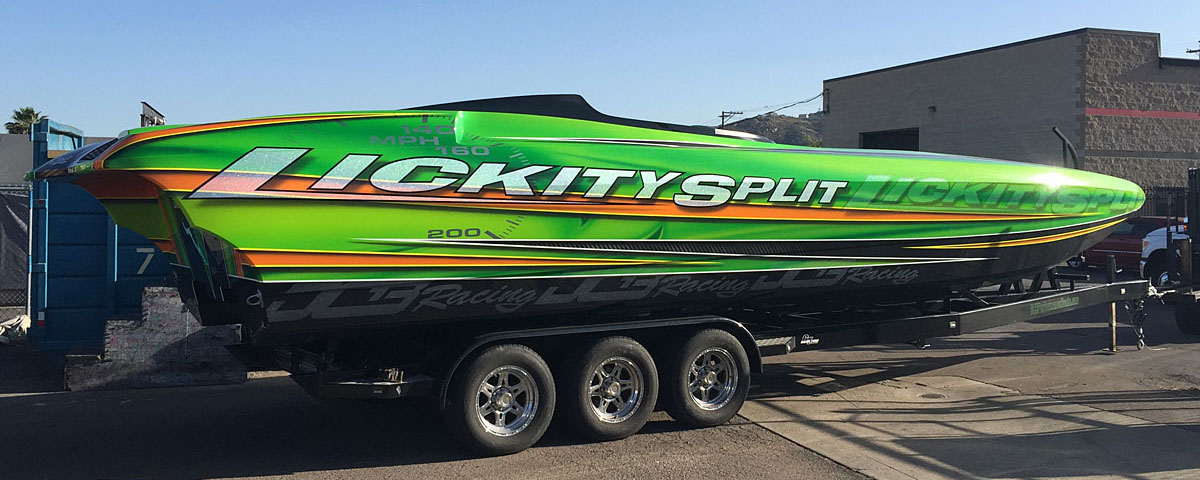 in Missouri. Ordered by J.P. O'Donoghue, the catamaran, dubbed Lickity Split, is getting a pair of Mercury Racing 1350 engines and M8 drives—and pretty much everything else you can think of.
In the beginning stages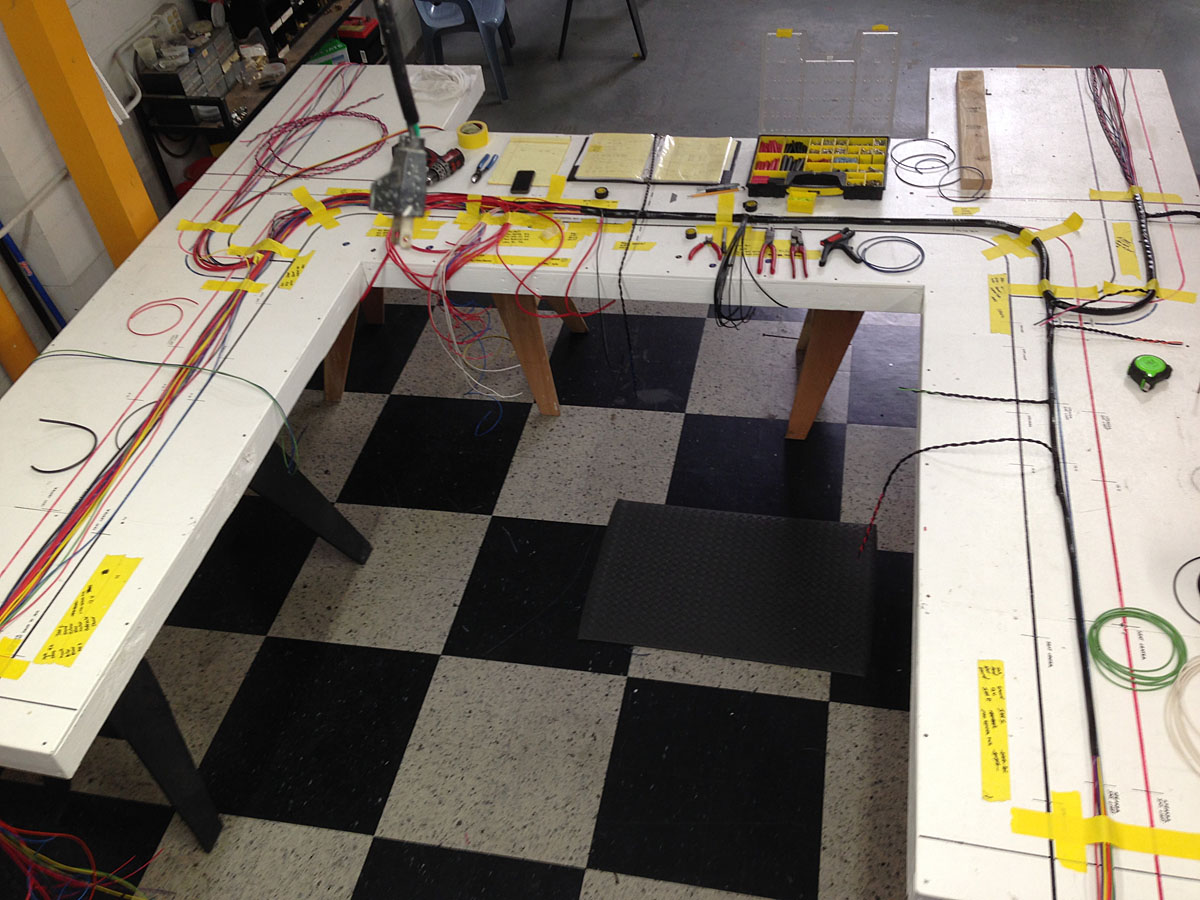 of the rigging process, the 35-footer is expected to be completed in the next couple of months and should make an appearance at some national events in 2015 and beyond. Check out the latest story on the boat on speedonthewater.com.

The crew is hard at work on the next M31 Widebody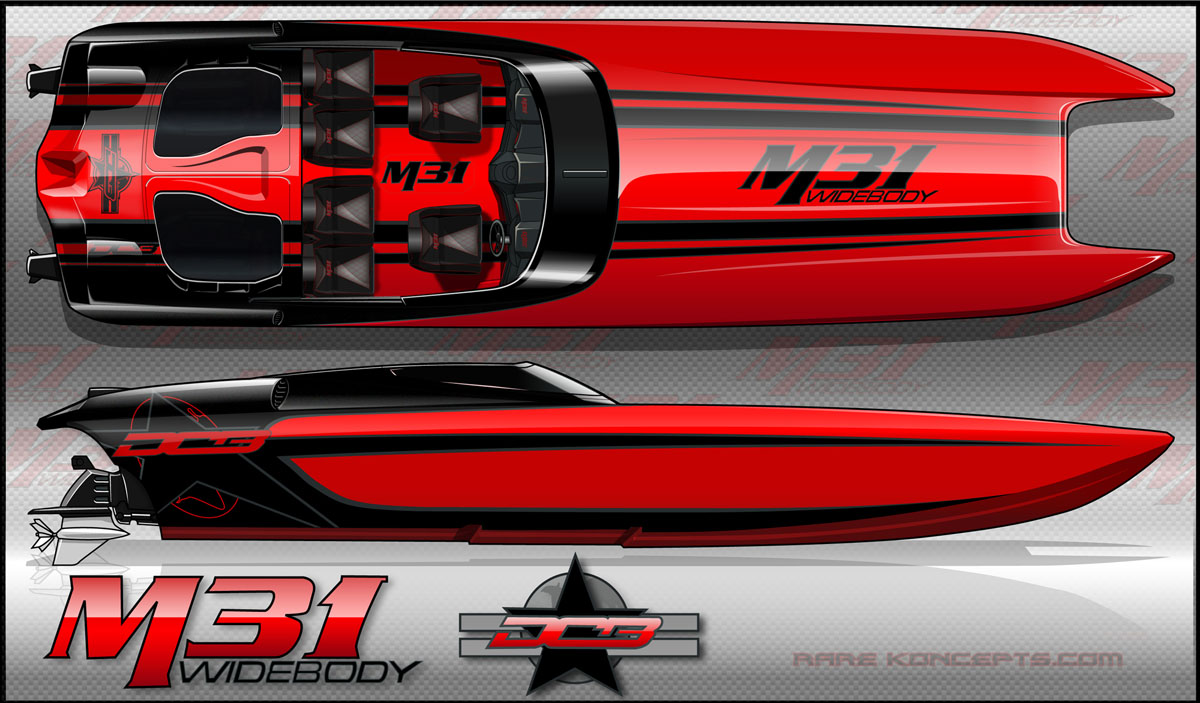 ordered by DCB dealer Horizon Motorsports, which has locations in Arizona and Colorado. Horizon owner Preston Woolery selected twin Mercury Racing 700SCi engines for the rich-looking red and black 31-footer.
The gelcoat has been applied
Check back soon for another edition of Inside Out following one of our favorite events of the year—the Desert Storm Poker Run.
Links