The first boat in DCB's four-model MSeries, the M35 Widebody has been a game-changer thanks to its full wraparound windshield, dramatic lines and aggressive styling combined with its superb comfort and incredibly smooth ride. Featuring DCB's consummate bottom technology, which makes for a faster, more efficient, better-handling performance boat, the 35-foot catamaran includes amazing power packages, comfortable and secure seating for six, meticulous rigging and unprecedented fit and finish.
DCB set out to redefine perfection with its M35 in 2009, and the creation has taken many performance boat enthusiasts on an incredible journey, not just a ride.
Specs
Length 35'4″
Max Beam 115″ (9'7")
Cockpit Length 100″
Cockpit Beam 87″
Deadrise & Transom 14.5°
Avg. Weight 9,250lbs
Avg. Trl. Weight (3-Axle) 2,800lbs
Fuel Capacity 180gal
---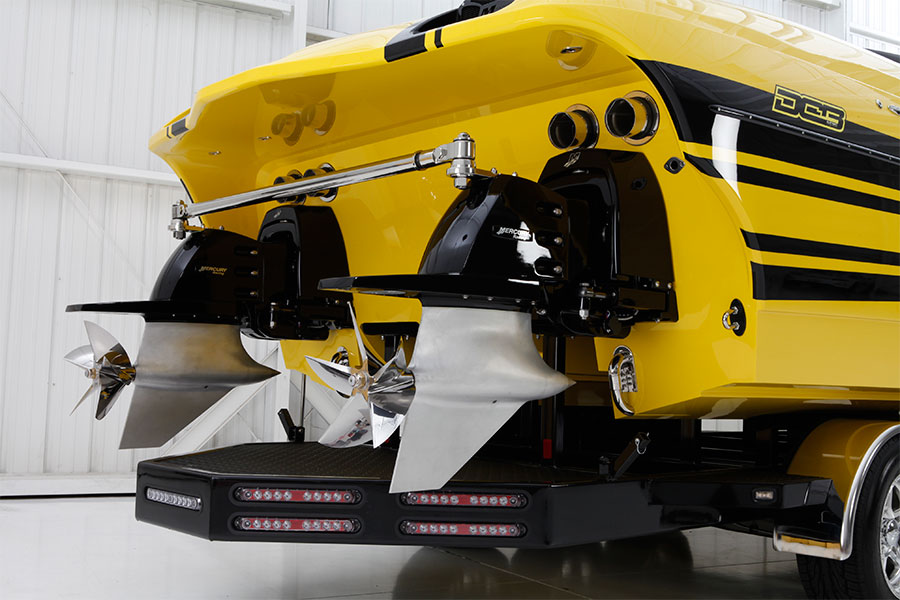 More M35 Images
DCB's
High Performance Boats
are built to customer specifications.
Start Building Today