Although rigging and attention to detail has been DCB's forte since day one, the company continues the raise the bar and each member of the team takes an immense amount of pride in the industry-recognized term "DCB Rigged."
Each DCB is assigned a two-man rigging crew, which calls the boat home for approximately six to eight weeks. A playful yet professional camaraderie arises between the rigging crews in the next bay over, leading to the most passionate and customized rigging installation on every boat that leaves the factory.
Below is an overview of the rigging stages from start to finish.
After the hull and deck are bonded together, the shell is transported to our rigging bay.
Each transom starts as a clean slate, before the initial holes are cut through.
The outdrive units are mounted and installed.
Next are the lower units and transom assemblies.
Each boat is fitted with a custom 2-piece 3/4″ thick distortion free acrylic windshield, with CNC'd billet center mount support.
Each helm starts as a clean slate, before the rigging crews begin to transfer the customer's visions into their own customized dash.
A gameplan is put together.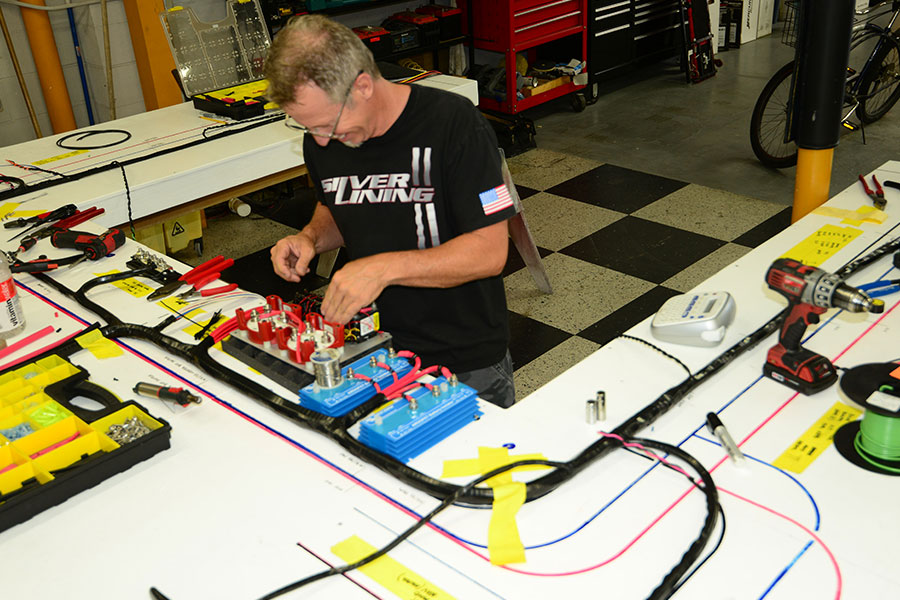 Steadily and methodically, the rigging crew completes each and every stage of the electronics and stereo equipment phase.
Behind each dash, you will find one of the most competitive and heavily scrutinized area of the entire rig process here at DCB… The relentless attention to detail does not even begin to describe the emphasis that is put in this area.
Now it's time for the engines to prepare for their new home.
The engines are carefully lowered into their positions.
Each engine is mounted to the reinforced & encapsulated stringer system and fastened with heavy-duty polished stainless-steel hardware for precise fit.
The driveline and other critical components are thoroughly assembled.
End result, an impeccable engine compartment.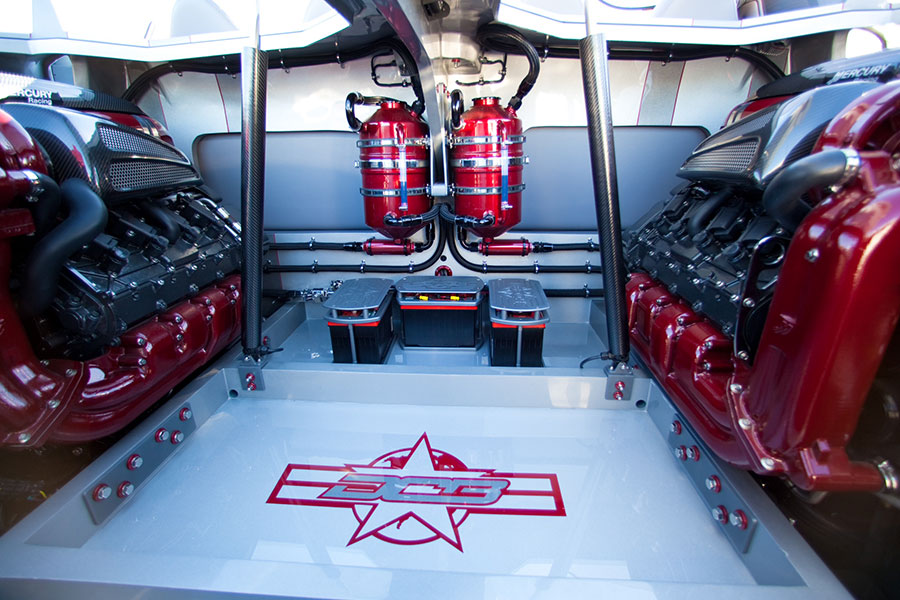 The interior is designed and constructed within our in-house upholstery department, giving our rigging crews the ability to precisely install every piece for an exact fit.
Miscellaneous hardware items are installed for the finishing touches.
It is truly amazing to see the final product come together. But our work is not over quite yet…
Each boat is rigorously water tested to "shake out the bugs" as well as dial in each specific setup for optimum performance.
Not too shabby right out of the box.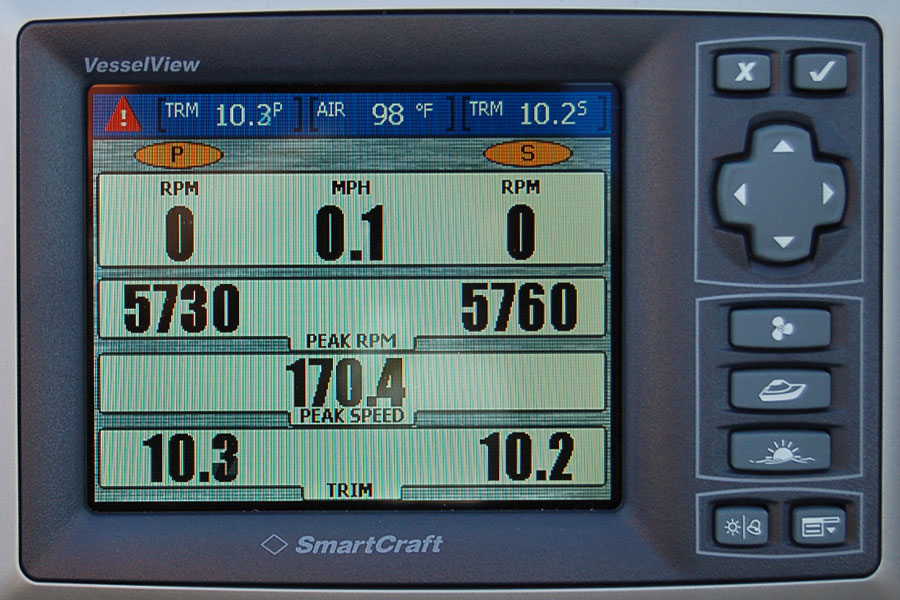 After the initial shakedown, our team evaluates the first run, then it's back to the trailer
Once the necessary changes have been completed, it's back to the water again.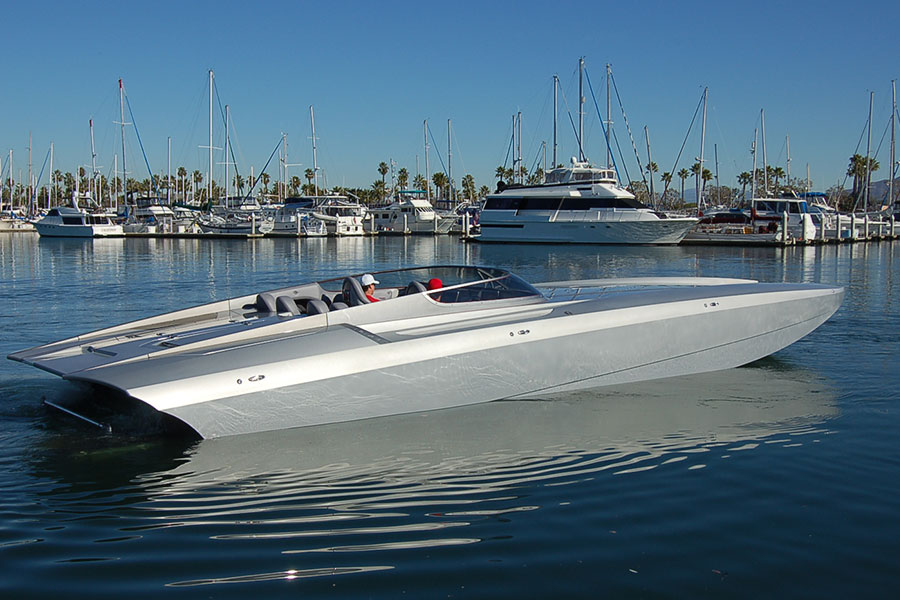 Bingo. Dialed in, ready for delivery.
The experience doesn't stop there… DCB provides continuous service and support at numerous poker runs across the country.
At DCB, you're not just another customer, you're now part of our family.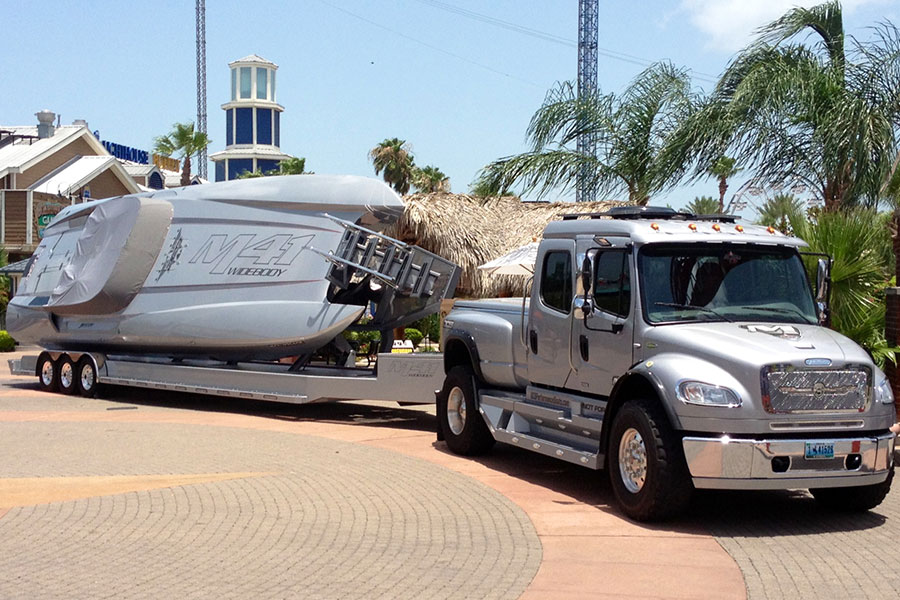 More Rigging Examples
On To


Upholstery