The F32 is the newest addition to the FSeries line. The stunning F32, though comparable to the F29, boasts of significant enhancements. A Mach engineering triumph, the F32 possesses added comfort with a deeper cockpit and a 4" expansion in cabin headroom, while still sporting the refreshingly clear acrylic quarter canopies. New features emerging with the development of the F32 is the one piece fiberglass inner-liner, a flush mounted hatch, continually evolving in-house billet hardware. The F32 is the epitome of boat handling for big lake encounters, as well as aggressive slalom turns along the rivers. The F32 boasts an incredibly comfortable ride, extraordinary stability, together with the ongoing DCB impeccable rigging and quality construction. The F32 is as strong an offering as anything in its class if not in a class of its own.
Specs
Length 32′
Max Beam 108″
Cockpit Length 88″
Cockpit Beam 79.5″
Deadrise & Transom 14.5°
Avg. Weight 8,500lbs
Avg. Trl. Weight (3-Axle) 2,500lbs
Fuel Capacity 130gal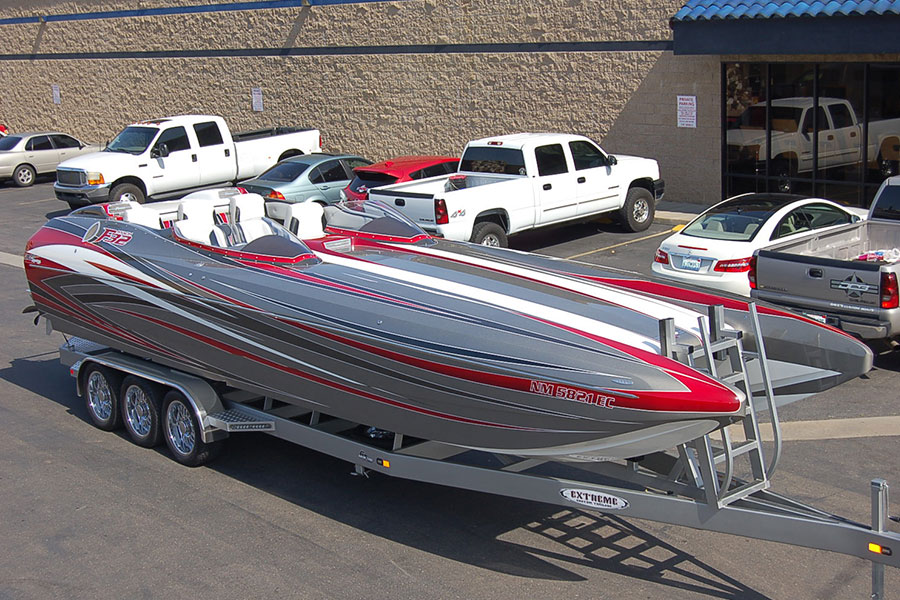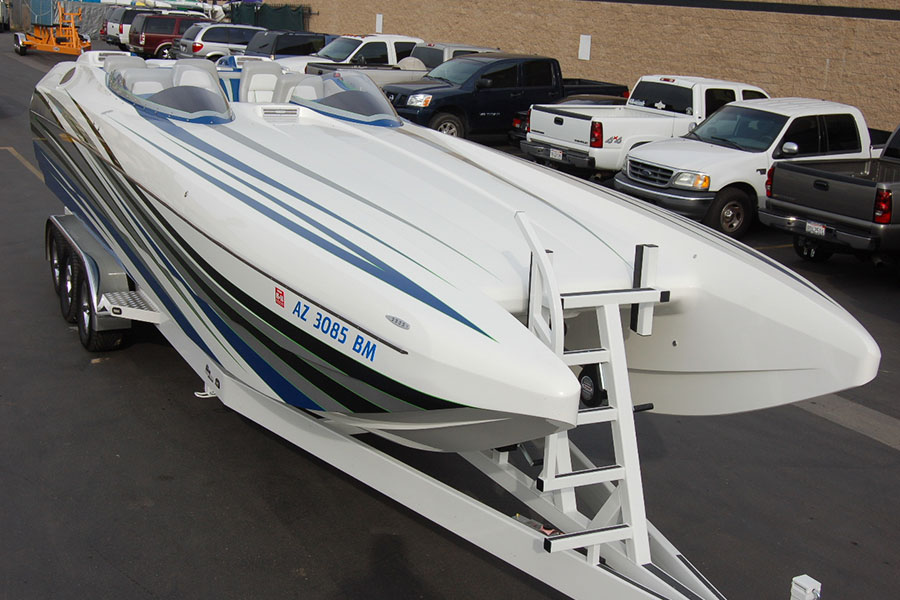 More F32 Images
DCB's
High Performance Boats
are built to customer specifications.
Start Building Today